Pearse Lyons Distillery honoured for Sustainability at Icons of Whiskey Awards 2023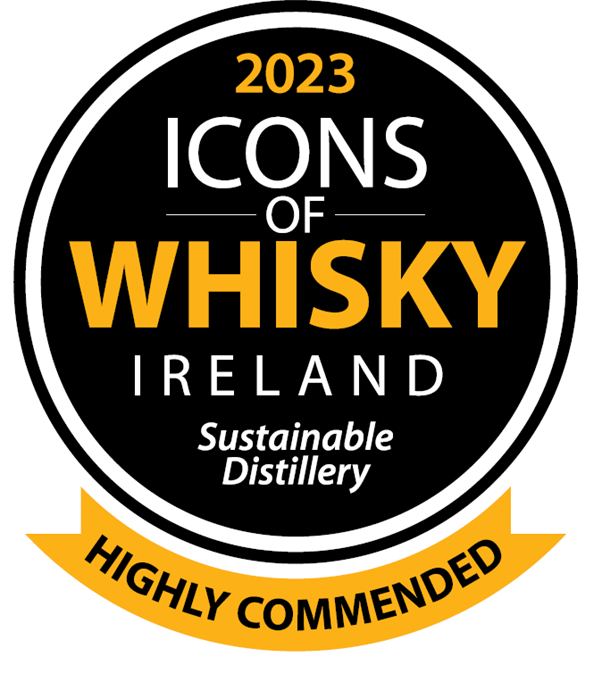 The Pearse Lyons Distillery has garnered yet another accolade after recently receiving the Highly Commended Award in the Sustainable Distillery Category at the Icons of  Whisky Awards 2023. The award is given to "a distillery that has implemented improved sustainability processes within the distillery and wider supply chain in the past 12 months that have led to demonstrable reductions in the brand's environmental impact."
This is an outstanding achievement for the whole team and a significant recognition of our ongoing sustainability journey.
The Icons of Whisky awards aim to celebrate the best and brightest people and places in the sector – not just the distilleries and the teams that work in them, but also the individuals and businesses that work to support and promote them and their products.
The in-person awards ceremony, hosted Irish whiskey's greatest producers and their wider teams at the Iveagh Garden Hotel in Dublin on 24 November for the 2023 regional awards, hosted by Whisky Magazine.