Pearse Lyons Distillery launches Pearse Irish Whiskey 50 Limited Edition Batch #001 Signature Collection Box Sets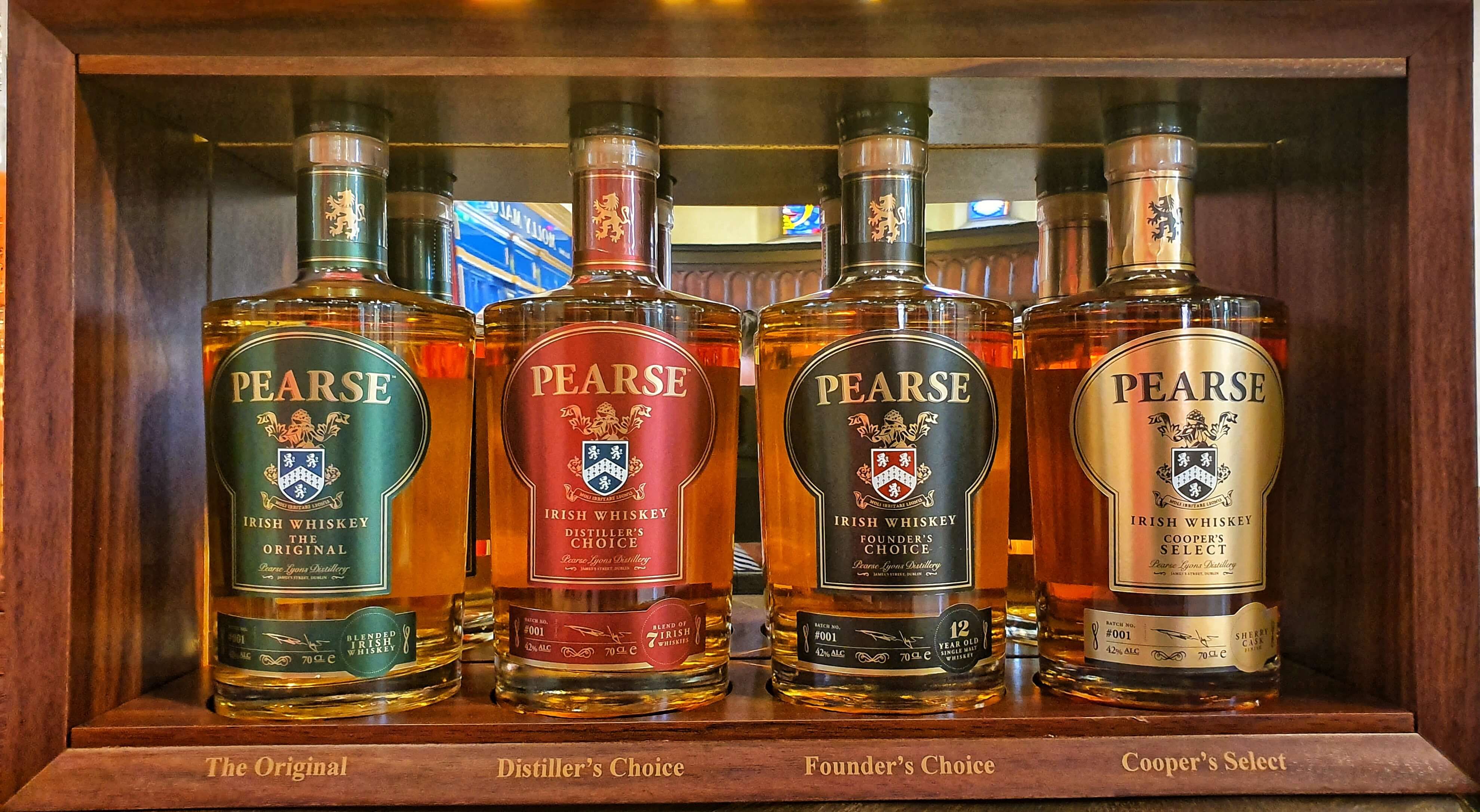 When we first opened in the summer of 2017, we had four Pearse Irish Whiskeys fresh to the market. Our signature collection included The Original, Distiller's Choice, Founder's Choice and Cooper's Select, all bottled at 42% and all with a unique flavour profile. There is only a very small amount of Batch #001 bottles of each type still in existence and currently no longer available for individual sale.
We wanted to give these fine bottles the send-off they deserve so we have created a limited-edition box set, handcrafted in Ireland by Luxe Box Ireland. There are only 50 of these in the world and they are exclusively available through our distillery gift shop and online retail.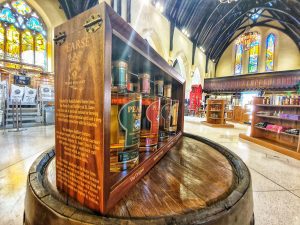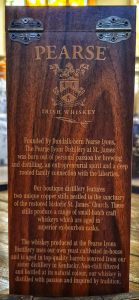 Fitted with a back mirror and finished in walnut veneer this beautiful collector's presentation box features the story of Pearse Lyons Distillery laser printed on the side panel.
The name of each whiskey is printed on the front bottom panel under each corresponding bottle.
Having launched a new Pearse Irish Whiskey bottle earlier this year for several of our whiskeys this is a rare opportunity to own the full collection of Batch #001 Pearse Irish Whiskeys in their original style. The fourth in the Signature Collection is our Cooper's Select and with only a few hundred left in the world and only a small quantity of Batch #001s, this is a great way to add it to your collection.
Only 50 of these presentation boxes have been made and will not be available after these have sold. It is priced at €695.00 and is available for shipping through our online Gift Shop to virtually anywhere in the world. Visit our distillery to pick up one today or visit https://shop.pearselyonsdistillery.com/
Sláinte!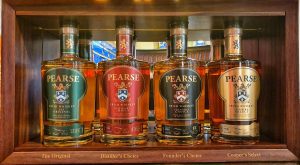 Each Pearse Irish Whiskey Limited Edition Batch #001 presentation box contains:
The Original – 42% blend, Batch #001
The Original is a blended 3 to 5 Year-Old Irish Whiskey aged in all Bourbon barrels that is a grain and malt blend. This Whiskey has malt whiskey in it that has been produced on the stills that are now in place at Pearse Lyons Distillery at St. James.
On the nose this is a relaxing whiskey with a slightly citrus note and a subtle wisp of smoke. It has mellow malt tones and has an aroma of light honey fruits with floral notes. This whiskey has a light, smooth and easy taste with a hint of spearmint that warms to hints of semi-sweet chocolate, light oak wood, creamy vanilla and light caramel. It has a mild malt character, is well balanced and finishes with a crisp smooth spice.
Distiller's Choice – 42% blend, Batch #001
A blend of Irish grain and malt Whiskeys, hand selected by our head distiller. It is predominantly aged in Bourbon barrels with a small amount of Sherry barrel aged whiskey in the mix. It is a 4 to 9 year-old blend. This Irish Whiskey has single malt in it that has been produced on the stills that are now at Pearse Lyons Distillery at St. James.
On the nose this specially blended Irish Whiskey gives fresh citrus notes with subtle spices and dried fruits giving a light fruit cake finish. On tasting Pearse Distiller's Choice you will experience a smooth, warm, light oak flavour with hints of green grape evolving to caramelised pear. As Pearse Distiller's Choice develops you will savour a hint of cocoa and dried fruits while finishing with notes of stewed apple, clove and custard.
Founder's Choice – 42% blend, Batch #001, 12 Year Old Single Malt
Pearse Founder's Choice is a 12-year-old Single Malt. On the nose this Irish Whiskey ripens with orchard fruits of white peach, apple and a tingle of spiced pear that come together to produce herbal and pine notes. Hints of lemon, dried orange and a touch of honeysuckle can be experienced from this Irish Whiskey. Pearse Founder's Choice has a medium to long finish, is deliciously silky smooth and leaves you with warm notes of ginger and clove.
Cooper's Select – 42% blend, Batch #001, sherry cask finish
This Irish Whiskey is a malt grain blend that was first aged in bourbon casks and then re-casked into first fill sherry barrels. This has a big wood and sherry influence.
On the nose you can get dried orange, pineapple and lemon peel to start followed by mellow coffee, chocolate biscuit and a hint of gingerbread. The palate has a big dried fruit and oak char palate initially which develops into raisins, juicy citrus, vanilla and red apple. Pearse Cooper's Select has a finish of honeyed gingerbread, sweet stewed pineapple, apricot and oak spice.