Irish Whiskey, Beer and Bacon at Pearse Lyons Distillery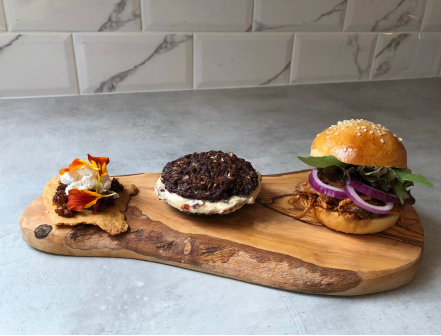 We invite you to join us for a night of Whiskey, Beer and Bacon in the former St. James' church on Friday, Oct. 11 2019 at 6:30 p.m. To celebrate Irish Whiskey 360 and the Irish Whiskey Festival from Oct. 10 to Oct. 13, in conjunction with Taste The Island, we have conjured up a sumptuous and bespoke food and drinks pairing.
Meet the Makers
Utilising organic Irish produce, we have carefully paired whiskey, with beer and bacon. These tantalising delights are all interlinked, and your hosts will explain every step of the way in how they relate to each other and why we chose them. From utilising our Kentucky Bourbon barrels to age our award winning whiskey to making the most of our spent grains from the distilling process to create beautiful handmade beer crackers.
On the night you will meet the highly skilled and talented makers of the delicious ensemble; Brewer, John O'Brien from Pearse Lyons Brewery, Dundalk, Martin Mularkey, Distiller at Pearse Lyons Distillery and our cook, Lisa Turner from Pompous Pantry. Each speaker will talk you through the thought process and innovation of creating new products and pairing them with Irish Whiskey.
What's the food offering?
Pearse Original Aged Five Years 43% paired with a beer cracker with St.Tola goats cheese and bacon jam, made with O'Neill's Irish bacon.
The Kentucky Bourbon Barrel Aged Ale 8.2% paired with a free range Salters farm Irish pork slider with Pearse BBQ sauce, and slaw on a brioche bun.
Pearse Distiller's Choice Aged Seven Years 43% paired with a chocolate and barley cookie sandwich filled with candied bacon frosting.
To finish, each guest will taste our Pearse Imperial Stout aged in Whiskey Barrels. This is an exclusive tasting of an award-winning beer which cannot be purchased anywhere else.
To purchase tickets, please click here. This is an over 18's event and ID will be required. Remember, please enjoy alcohol responsibly.