Meet the Maker: Live Cooperage Demonstration at Pearse Lyons Distillery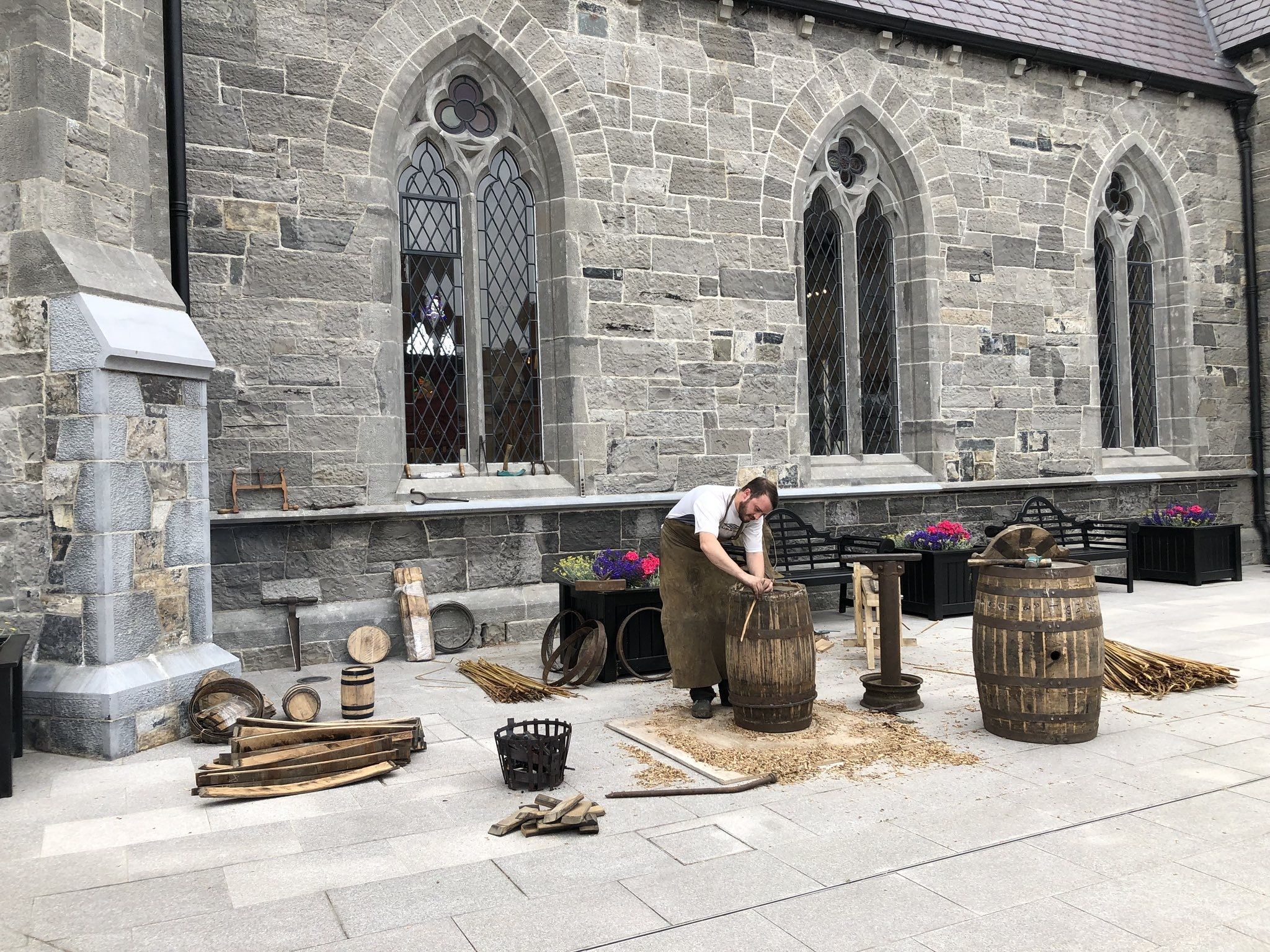 As part of Taste the Island and Irish Whiskey 360, Pearse Lyons Distillery will host a Meet the Maker Tour and Tasting Experience, where guests can meet the Coopers of Nephin Cooperage and their Distillers on site on Saturday, Oct. 12 and Sunday, Oct. 13, 2019.Discover the amazing craft of barrel making with live demonstrations and chat to the distiller at the boutique working distillery in The Liberties Dublin.
Barrel making and storage of the valuable new make spirit plays a vital part in the taste of Irish Whiskey. Not only do the barrels contract and expand throughout the season; this process allows the new make spirit to draw flavours from the wood which give each whiskey a unique character.
The Lyons family come from a long line of coopers, and their ancestors, the Dunne family operated the last working cooperage of the 20 Century in Smithfield, Dublin. Once a declining trade, now a rare and highly valued skill, the art of the cooper is reborn in The Liberties, Dublin at our working, boutique distillery.
Click here to book your tour for Saturday, Oct. 12 or Sunday, Oct. 13, and Meet the Maker at Pearse Lyons Distillery.